Featured In: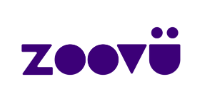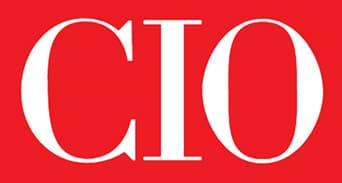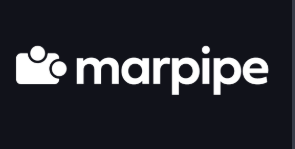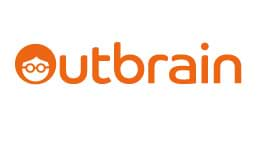 Philadelphia SEO Expert Services
SEO Content Writing Services
Google loves content. Lots of it. And that content has to be optimized for search engines if you want to rank well for your desired search queries. I capitalize on.my SEO and keyword research expertise to outline content and blogs that will perform well on Google's search engine results pages (SERPs), and I combine that with my ability to write a high volume of web copy quickly.
Outdoor Advertising
Are your sights on a billboard campaign, new signage, or store window copy? I'll brainstorm for you, provide a number of mockups, and refine the messaging in accordance with your feedback..Too many advertisers cram as many words as possible into billboards – it's borderline hazardous to drivers. Let's make billboard advertising safe again, together.
Print Materials
Copywriting, along with photography, makes or breaks great.print advertising. If you have a magazine or newspaper spot coming up, I'd love to speak with you about how we can write an ad that captures the attention of readers in your target marketing segment. We can also work together on programs, flyers, announcements, and more.
Digital Creative
Are you launching a press release, paid media campaign, retargeting effort, or email drip? I've written copy for each of these mediums, and I can do the same for you. Display ads, search ads, 15-email progressions – everything's on the table. Let's make some ads that convert..
Scripts
Radio, TV, and video scripts are tough. You start with your ideas, you write them into a meaningful ad, then you realize that it takes 7 seconds longer to read than your ad slot allows. And then you get the call – "Can we make a 15 second version?" – and the job gets tougher. I've written radio and video scripts, and I'm always up for the challenge. If you need a script, get in touch.
Copywriting vs. Content Writing
What is Copywriting?
Copywriting is text created specifically for advertisements and publicity-oriented materials. That podcast ad you heard the other day? Written by a copywriter. The script for that commercial you saw on CNN? A copywriter. What about those god awful display ads that keep interrupting your online blog consumption? That's copywriting too.
Copywriting isn't as glamorous as it may have been in the days of Ogilvy and Mather, but it's still characterized by concise, attention-grabbing, and (when appropriate) emotive copy.
What is Content Writing?
You may notice that this web page has 1,740 words. Far more words than I cared to write, and FAR more words than you care to read. That's because I want this page to rank on Google.
Google requires vast amounts of copy to assess your search engine value, and that's generally where content writing comes into play. Your homepage, your service pages, your /about page – they usually need 800+ words or more to compete on Google. Content writers have learned to write blog posts and webpages in volume, and that skill can be seen as a subset of copywriting. Are copywriters good at "content writing" and vice versa by default? No – they are somewhat independent skills, although the line blurs more each year..
SEO Website Content Writer Services
Content Writing Services
I explained content writing above, but the trick is to make those words count by including the correct SEO elements and structure. That's where someone like me comes into play. I can help you fill your new (or existing) website with content that will improve your search engine rankings, and I can help you improve your image with a unique brand voice and helpful, well researched material. I've written hundreds of thousands of words for car dealerships, medical practices, music businesses, B2B companies, and more, and I would love to help you.
Product Description Writing
If you run an ecommerce business, you could have anywhere from three to several hundred SKUs. Each product needs a unique description, and great descriptions help your Google rankings, conversion rates, and impression on Surfaces Across Google. I've worked with dozens of ecommerce brands to improve their product titles and descriptions, and you could be next.
Philadelphia Blog Writing Service
Blogs are the steady drum beat by which the internet marches, and a consistent flow of blog content can help you:
Earn organic traffic for search queries targeted by your blogs
Increase your site's overall authority and relevance in Google's eyes
Build a strong internal linking structure, another powerful SEO tool
I will perform keyword research and competitor content audits, and I can either write and publish your blogs or send you a package of topics (along with on-page optimization tips) that you can write yourself.
Copywriting for Digital Advertising & Materials
Do you need a downloadable, well-research whitepaper to use in a lead generation campaign? What about a concise, hard-hitting landing page for your next advertising campaign? I can write in both mediums with quick turnaround, and they'll be perfectly aligned with your business goals.
Email campaigns are another important copywriting service I offer. Your CRM (HubSpot, Mailchimp, etc.) is loaded with contacts, and your retargeting audience is growing every day — all you need is a thoughtful progression of emails and subject lines that people want to read.
If you need display advertisement or search ad copy, I can help you with that as well. I usually build and manage Google Ads campaigns end-to-end, but if you would rather handle the optimizations on your own, I'm more than happy to take care of the copy.
Last but not least, I'm happy to take care of your press release distribution for you. I've written countless press releases for a variety of businesses, I can write headlines that get reporters' attention and content that keeps them reading. If you don't already have a distribution channel in mind, I can help you pick one well. The wire you choose will vary based on your industry, how many press releases you need to release, and the kind of reach you're looking for.
TV, Radio & Podcast Script Services
If you need script writing services for an upcoming radio, video, or podcast ad slot, I can send you 15, 30, 45, or 60 second scripts (or all of the above) quickly. I'll use your key selling points, offers, and brand voice to communicate to your target audience. The end result is an engaging script that listeners or viewers will want to hear. TV scripts are generally meant to support the visual elements of the ad, while radio scripts have to arrest attention and pack as much value into the time slot as possible. Together, we can find the right angle for your business.
Outdoor Advertising Copywriting
Billboards, when compiled with trackable elements like microsites or CallRail phone numbers, can provide more value than one might think — if the copy is good enough to communicate value. I can brainstorm and draft a set of mockups for you to choose from, and after I get your feedback, I can refine those mockups into ad copy that daily commuters will want to read. Signage and window messaging matters as well, so if you're not sure about what copy to use, get in touch.
Copywriter for Print Advertising
While less common in the digital world, print magazines and newspapers still wield considerable power. Whether you're a luxury brand in need of captivating copy for a full-page slot, or a local service provider paying for a quarter of a page in a local magazine, I'm happy to help. I can also help you write flyers, program notes, and other printed material.
Let's Talk
I'm an agile, well-rounded writer with a quick turnaround time, so if you need copywriting services of any kind, I'd be happy to hear from you. We'll talk about your business and your specific goals, and I can either write copy or recommend messaging and channels for you to pursue.