Ready to grow your business with Google search ads, Google display ads, Amazon advertising, or another form of PPC advertising? I've worked with small businesses and Fortune 500 companies alike to grow revenue and generate leads, and I would love to help you do the same.
My Google Ads (rather, "Adwords" back then) journey started in 2015. I was a copywriter at a boutique ad agency in Dallas at the time, and I wrote ads for the Mission tortilla brand.
That threw me headlong into digital, and by mid 2016, I was leading strategy on $5M/yr in Google Ads budget for a large travel nursing company. From there I took over the paid media division of a Philadelphia based marketing agency where I currently lead paid search, display, Amazon, AdRoll, retargeting, and more advertising for clients in law, ecommerce, industrial, and other niches.
If you'd like to hit the ground running with paid marketing strategies that work, please get in touch. I'd love to hear from you.
Featured In: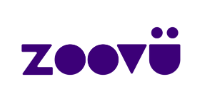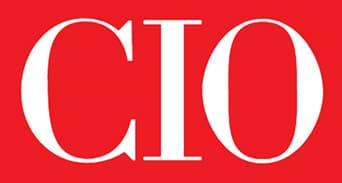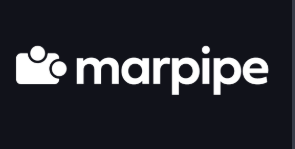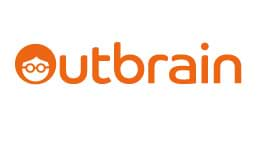 Bing, Amazon & Google Ads Paid Search Consultant
Google Paid Search
Google is far and away the world's largest search engine, so Google Ads (formerly Adwords) is naturally the biggest and most effective marketplace for search advertising. I build strategic Google Ads campaigns that cater specifically to your business, rely on my significant experience to optimize your campaigns and beat the competition, and hearken back to my copywriting days to craft text ads that will entice web browsers to click through to your product or service.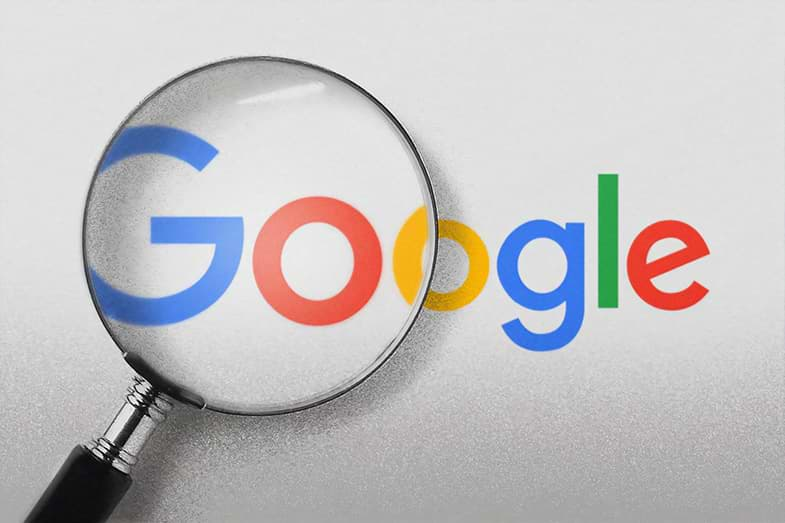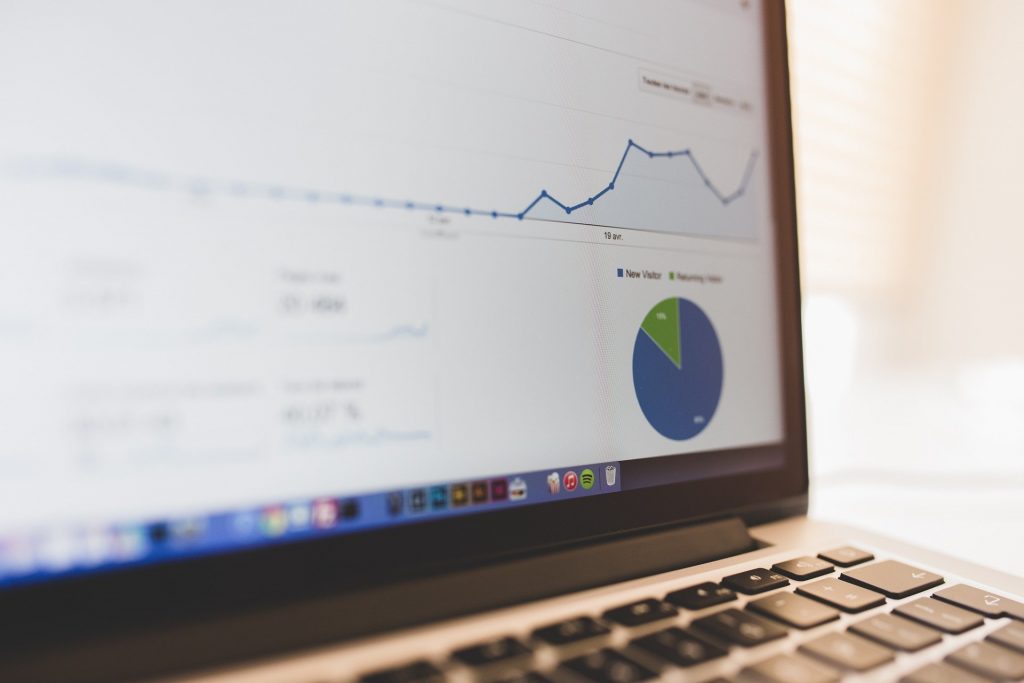 Google Display Advertising Services
From customer match strategies to custom intent audiences and in-market audiences, Google Ads offers more display targeting options than ever. We can pinpoint your target audience on the web, choose which websites your ads show (or don't show) on, and reach new customers for less than $1 per click. Google Ads remarketing fits under this category as well – get in touch if you're ready to start building brand awareness and generating sales via display advertising.
Bing Paid Search
Bing Ads, while relatively unheralded compared to Google Ads, is another great channel for lead generation online. The volume is much lower, but cost per click (CPC) fees are usually lower as well. Take advantage of a Bing Ads campaign while your competition has their attention turned to other search engines – it will be well worth your budget.
Amazon Paid Search
Amazon, the de facto king of ecommerce, should be on every retailer's radar. I can help you optimize your store and product listings, build A+ content, and creative sponsored product and headline ad campaigns that will increase your sales. You can be 100% sure that your competitors are bidding on your product categories and branded terms on Amazon, so the time to jump into Amazon advertising is now.
Google Shopping Campaigns
Are you a retailer trying to get your products in front of more potential customers? Google Shopping ads can create a tremendous amount of brand lift, drive sales, and increase your digital marketing ROI. Contact me for Google Merchant Center shopping feed creation, feed optimization, or campaign management – I'd love to help.
My Process: How I Build Industry-Leading Paid Search Campaigns
The Client Research Phase
I want to know everything and anything that can help me grow your business through PPC advertising. This includes, but is not limited to:
A considerable amount of conversation with you about your business
Deep research into your brand, niche, and the subject matter surrounding your field
Research into your key performance indicators (KPIs) – what needs to happen for you to consider this a success?
A dive into your business's key differentiators
How you want your business to be perceived

The Competitor and Keyword Research Phase
I will use my competitive research tools to see who else is advertising in your vertical, the tactics they are using, and how we can best compete. Armed with this knowledge, I can set reasonable cost per click (CPC) and cost per lead (CPL) expectations; it will also help me create ads that will stand out to your target audience.
Keyword research is more complicated. I'll start with a seed list based on your business offerings and plug that list into Google Keyword Planner, SEMRush, and Ahrefs (keyword research tools), then, once I have a starting list of queries, I'll refine it based on relevance, competition, and monthly search volume.
The Ad Creation Phase
I will create a number of advertisement mockups based on the research mentioned above and send them to you for approval. I always recommend testing contrasting ads against each other, so I may send you a set of ads that include positive (aspirational) messaging, negative messaging, and neutral messaging. In digital marketing, it's worth testing every angle.
The Targeting Phase
In this phase, we'll decide on things like geographic, demographic, or interest-based targeting. You may need more customers in a particular state or region, or you may be trying to break in a certain age bracket — I can create your Google search campaign accordingly.
The Optimization Phase
Optimization starts the same day that your campaign goes live. I view a number of daily reports, including exact search term reporting, geographic reporting, time of day reporting, and more, and I can make data-driven decisions based on those reports.
If I see an irrelevant search term coming through, I'll block it with a negative keyword list. If I notice that your conversion rates are higher in New York than Connecticut, I'll create bid adjustments accordingly.
Optimization is an ongoing phase, and as a result, your average CPC and CPL will decrease over the course of your campaign.
The Reporting Phase
I'll cover the reporting process in more detail below, but I always create clean, easy-to-read reports that you can view any time. You're not relying on my word for anything — you have access to the first party data yourself, and you are always welcome to ask questions about what you are seeing.
---
Google Display Advertising + AdRoll and Other Networks
Google Display advertising, while effective for anyone when managed by an expert, is particularly beneficial to businesses in either of these categories:
Businesses In Niches With Absurdly High CPCs (Lawyers, for Instance)
If you think a search campaign won't be profitable, or if you can't stomach the thought of paying $50-$150 per click (certain niches only), display advertising might be a good fit. By using custom intent audiences, custom affinity audiences, and other targeting mechanisms offered by Google, we can still reach very specific marketing segments. In fact, I wrote an article about this on the Majux Marketing blog.
Businesses Generating a Significant Amount of Volume or Brand Awareness
Display is a great option for well-funded brands who are trying to get hundreds of thousands, or even millions, of highly targeted impressions. For instance, we could reach every internet user who is a male, interested in sports, and is over the age of 35. We can also make your audience far more granular and still get significant volume.
How Google Display Targeting Works
Google Ads and other platforms allow you to choose certain websites (called placements) on which to show your ads, block spammy or offensive sites, block or target mobile apps, and block or target YouTube.
Regarding placements:
We can load a list of websites, apps, and YouTube videos in Google Ads and show our ads on your placements. These campaigns are usually low volume, and you can't rely on them for a sustainable lead flow, but they are a good value-add.
Regarding contextual targeting:
We can tell Google Ads to show your display ads on context around particular subject matter – this is often a better option than the placement strategy above.
Display audience targeting:
Google's custom intent audience feature allows you to feed it's AI a list of keywords and websites that are relevant to your business. In turn, Google will show your ads to web users who have been searching for those terms or visiting those websites recently. Google also offers scores of targeting based on market categories, demographics, and interest groups.
Display Networks Other Than Google
AdRoll is a growing advertising network with a huge list of high quality publishers at their disposal. I've run retargeting, video, and display campaigns through AdRoll, and I've always found their inventory to be effective and targeted. Facebook has a display network as well, and there are many other networks and channel partners that we can choose from if you need to create more volume.
Remarketing (Retargeting) Campaigns Via Display Advertising
Would you like to re-acquire website visitors who abandoned their shopping carts, explored your online store, or found your website? I can build audiences of website visitors based on a number of factors: which pages they visited, what actions they took, or what time period they found you during (ex. Black Friday shoppers).
Retargeting campaign clicks are very cheap — often $0.50 per click or less — and they provide tremendous value. Re-engage visitors you acquired via paid media, organic traffic, or email, and watch your revenue grow.
Display advertising is still the Wild West of digital advertising in many ways, so get in touch if you have any questions!
---
Google Shopping Campaigns
According to Shopify, 85% of all product searches start on either Google or Amazon. That's not a segment you want to miss out on. You can reach thousands of shoppers via Google Shopping ads, and these web users demonstrate a strong intent to buy.
Google Merchant Center and Product Feed Creation
Firstly, you need to set up a Google Merchant Center account and add your product feed. We can either build a product feed manually or you can use an automated feed or API (Shopify provides integrated feeds, for instance). Product feeds must be built to Google's exact specifications if you want to get traffic, and furthermore, you have to do keyword research to build optimized titles and descriptions (more on that below).
Shopping Feed Optimization
Did you know that Google places more weight on keywords at the beginning of your product titles and descriptions? You need to know what people are searching for and what their intent may be if you want to create a high-performing product shopping feed. Feed optimization isn't too different from SEO in this regard, and I always recommend A/B testing different titles or feeds.
Google Shopping Campaign Creation
The next step is to connect your Google Merchant Center account to Google Ads, build a shopping campaign, and adjust your targeting and negative keyword lists based on performance. You can't bid on keywords, per se, but I can silo your campaign by creating multiple product feeds and building negative keyword lists. I wrote about this strategy on PPC Hero.
---
How I Track Results and Report on KPIs
My goals are your goals, so I always report on the metrics that are meaningful to you: phone calls, email, sales, signups, and the like. I certainly keep an eye on click and impression volume, but if it doesn't ultimately grow your business, it serves no purpose.
Web Tracking Implementation
If you don't have an account already, I will set up a Google Analytics (GA) account, install it with Google Tag Manager (GTM), and build conversions that we can track. In short, GA will show how many clicks you received to your phone number, form submit button, /checkout page, and more. If your business would benefit from it, I can also install CallRail tracking technology — this gives you granular insight into call sources, call duration, and more.
Ecommerce and Revenue Tracking
Enhanced ecommerce is a technical and highly valuable product offered in Google Analytics. If you have a WordPress site, we can quickly hook your WooCommerce store to Google Analytics and start getting shopping behavior analysis the same day. If you are on Shopify, the process is similar. It's a bit harder on proprietary websites, because you may have to manually tag products and shopping actions, but we can set up ecommerce tracking there as well.
The end goal: to trace sales and revenue directly to your PPC campaigns, thereby allowing you to measure ROI.
Reporting Structure
Typically, I'll build a dynamic Google Data Studio dashboard that you can access at any time. The Data Studio API connects directly to Google Analytics and other platforms, so you can observe your campaign performance in nearly real time.
---
Here's What Sets Me Apart From Other PPC Consultants and Strategists
The usual credibility is all there — I've managed scores of PPC accounts over the last several years, helped clients in a number of industries, and led strategy on millions of dollars in ad budget. But I do have several unique differentiators.
Thought Leadership
My career has often forced me to pioneer new strategies and solve PPC advertising problems in a unique way. As a result, I've often found myself leading the pack rather than following traditional schools of thought. That experience spawned articles for PPC Hero (linked above), The Bookseller, Zoovu (formerly Guided Selling), Business 2 Community, and more, and you never know; your business might be the inspiration for my next PPC breakthrough.
Background As a Writer and Creative Agency Staffer
There's more to digital marketing than analytics, retargeting, and technology. Can you create a sense of dread or urgency in your ads? Is your website copywriting up to par? Is your product or advertising deeper than the sum of its parts? These are issues I grappled with during my years-long tenure as a writer and traditional ad agency staffer (Mad Men style advertising, so I've been told).
SEO and Content Strategy Chops
PPC advertising doesn't exist in a silo. The best consultants have solid SEO chops, great understanding of web content strategy, and they see how these channels work together in the digital world. I use SEO data and Search Console reports to inform my PPC strategy and vice versa — it's the best way to stay ahead of the competition.
---
Let's Grow Your Business
Simply get in touch and I'll respond within 24 hours. The consultation is always free, and we can discuss the best path forward for your business before you spend a dime. An added perk to working with me is that turnaround times are always quick — there's no agency red tape or bureaucracy. I'm looking forward to hearing from you.