As a digital marketing expert based in Philadelphia, I've helped clients — both local and abroad — increase revenue and lead volume through digital marketing channels. Whether you want a new website, cutting edge PPC campaign, SEO strategy, or content development, I'd love to work with you.

I've worked with staffing agencies, apparel brands, B2B companies, law firms, music businesses, and much, much more. As a result, I'm confident that we can make your business more profitable than ever.

—Adam
Featured In: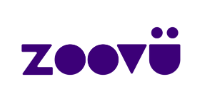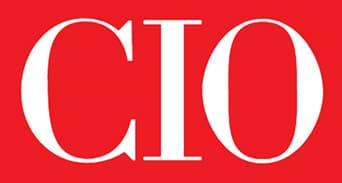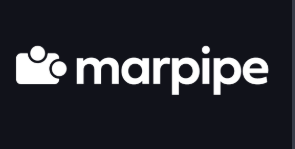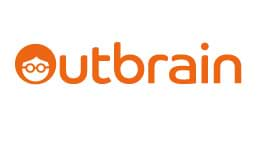 Digital Marketing Services
Paid Media: Google Ads & More
From Google Search Ads to Facebook retargeting and AdRoll display campaigns, I've built and optimized countless paid media campaigns for clients. I know how to reach your target audience and convince them to purchase or call – all with a competitive cost per lead (CPL) in mind.
Search Engine Optimization (SEO)
I've executed SEO campaigns for large B2B companies and small local businesses alike, so whether you need ongoing SEO strategy or a one-time website audit, I'd love to speak with you. Technical SEO, link building, PR, and high quality content are all critical for your search engine rankings, so don't wait to get started.
Content Strategy
Do you know what your clients are actually searching for online? If you don't answer their questions, somebody else will. I build and write content roadmaps that will help you rank higher on Google, attract web users who are relevant to your business, and that will ultimately lead to more sales.
Web Design
In many of your potential customers' eyes, your brand is only as strong as your web presence; in Google's eyes, you should only rank as high as your website and content allow. I can help you build a site that is user friendly and SEO optimized — your business's bottom line will thank you.
Copywriting Services
My career started as a copywriter for a creative agency in Dallas, so if you need website content that will convert, headlines or advertising copy, an email campaign, or a script, contact me at your earliest convenience. Your digital marketing is only as strong as the copy that backs it up.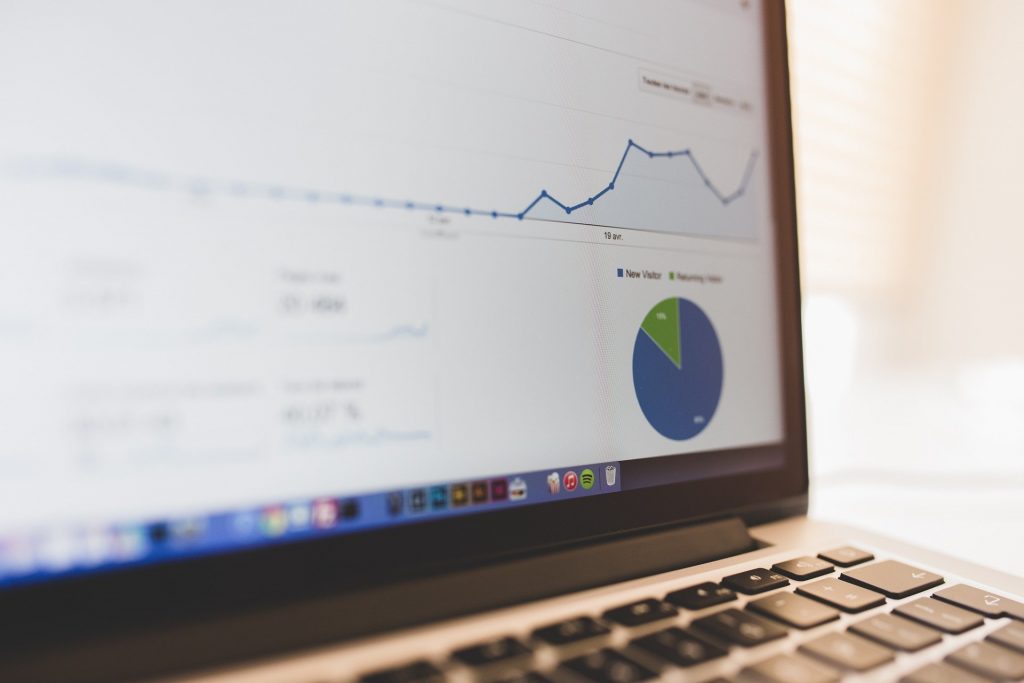 Web Tracking Implementation
Digital analytics – it's how you know that your advertising efforts are leading to quantifiable results. I can set up Google Analytics, Google Tag Manager, call tracking, revenue tracking and more, and I will always build you a Google Data Studio dashboard for reporting purposes.
---
Online Marketing Via PPC
Search Campaigns
Google commands 87% of search engine market share (per Statista), and potential clients are searching for your services online. I can help you build high-performing pay-per-click (PPC) search campaigns on Google and Bing, and you can enjoy these search advertising advantages:
Cost control: spend as much or as little as you like, and edit your daily budget in minutes
Only pay for clicks from people searching for your product or service
Get granular reporting, and trace sales back to specific search terms and ads
Crowd your competitors out of the search results, or bid on their brand terms (a strategy to be used carefully)
Highlight different sections of your site,current offers, or physical locations with ad extensions
Google Shopping campaigns also fall under this umbrella, so if you're an ecommerce retailer, get in touch. I've successfully managed millions in search advertising spend for a wide range of clients, and I'd love to do the same for you.
Display Campaigns
The Google Display Network, Facebook Display Network, AdRoll, and other display channels can drive incredible results for your business when used correctly. Reach highly specific audience segments, previous customers, or website visitors with display campaigns and retargeting efforts. We can build a set of static display ads or use Google's dynamic display ad creation feature — they can both be highly effective. Video and YouTube advertising fit this category as well.
Remarketing Campaigns
Do you have a blog post that attracts thousands of monthly visitors? Those users may not be keen on buying your product right away, but with a calculated retargeting effort, they can become loyal customers. I can segment your current site traffic based on actions taken on-site, pages visited, abandoned carts, and more, and we can bring your people back into the fold with display advertising.
Google and other networks also have an excellent "customer match" tool. Using your CRM data or customer lists, we can upload that data into Google and send them personalized display advertisements.
---
SEO Strategy + Content Marketing
Paid media is a great way to increase sales and leads, but pay-per-play channels aren't always sustainable. SEO and content allow you to build a foundation of consistent relevant traffic that you don't have to pay for in an ongoing sense.
One-Off SEO Audits and Consultations
If you need SEO help but prefer not to pay for ongoing monthly management, I can take these steps:
Perform an SEO audit on your site
Compile my notes and suggestions into an easily digestible document
Write out implementation guidelines for you or your development team
After I send you the implementation guide, you can still change your mind about a monthly SEO strategy arrangement.
Ongoing SEO Campaign Management
This is usually the most effective way to get great SEO results. I will audit your site's technical, on-page, and off-page SEO, implement optimizations, modify or enhance your content where necessary, provide ongoing content, and build reputable links to your website.
It's a full-service SEO agreement, and I'll be able to optimize your site and watch your rankings and traffic grow alongside you.
Content Strategy & Implementation
Google won't rank your site unless you have great content, and search engines especially love websites that are consistently publishing new, high value pages. I can dig into the keyword data to see what your customers are looking for, map out the content that your competitors are producing, and take one of two steps:
Provide a competitive content roadmap for you or your writing team to follow, complete with on-page optimization instructions
Create the content roadmap, write it, and publish it on your site.
Copywriting Services
Do you need a script for an upcoming TV or radio spot, or do you need high-converting web copy written for your new website? I capitalize on my experience as a digital marketer and copywriter to write words that matter to your prospective clients. I can help you with headlines, thought leadership pieces, press releases, email campaigns, and more, and we can work together to encapsulate your brand's tone in the copy.
---
Web Tracking, Google Analytics & Google Data Studio
Much of digital marketing's value lies in the fact that you can track everything. Which ads worked, and which didn't? Which channel has the best ROI? Which geographic region drove the best results? Your questions can all be answered with proper web tracking implementation.
Google Analytics Setup
If you don't have web tracking installed already, I'll take these steps before we do anything else:
Install a small JavaScript snippet from Google Tag Manager on your site
Create a Google Analytics account and install that code via Google Tag Manager
Create "conversion" actions around the user behavior that matters
Implement revenue tracking if you are an online retailer
Google Data Studio Dashboard Creation
Wouldn't it be great to have a single dashboard where you can view all of your digital marketing metrics? Thanks to Google Data Studio, I can create one for you. Using APIs, I can display your Google Ads, SEO, and Google Analytics data on your dashboard, and you can access it anytime from one place.
Call Tracking Implementation
If your business relies on phone calls for business (many lead-based businesses do), you should consider implementing call tracking on your website. I can set up a CallRail account for you, and you'll be able to see which channels are driving actual calls, how long those calls last, and more. This is a step beyond the button-click tracking available in Google Analytics, and if you're a law firm, accountant, or other service business, you should strongly consider it.
---
Why Hire Me As Your Digital Marketing Consultant?
There are so many digital marketing consultants out there — far too many, we can probably agree — and I'm grateful that you've found me online and chosen to read this far. But other than the usual qualifications like experience, results, and verticals dabbled in, why should you choose me?
I've Written For Industry-Leading Publications
I've been published in PPC Hero, The Bookseller, Guided Selling, and many more publications, and that number grows every month. Writing for a top-level destination is a rigorous process that involves a captivating pitch, data-backed observations, proprietary strategies that haven't been written about before. My experience has given me the opportunity to develop said strategies, and I like to share my findings with the marketing community when possible.
I Have Significant Cross-Channel Experience
Digital Marketers usually into one of these categories:
Specialists in a particular channel
High-level thinkers who come with strategies before passing execution off to others
I've been lucky enough to have substantial hands-on experience in almost every digital marketing channel (SEO, PPC, Content, Social, and more), and at this point, I view them as a cohesive whole. Each channel informs my strategy in the others, and I love applying PPC data to SEO campaigns etc.
It Starts With One Fundamental Skill Set: Communication
While I was thrilled to move into digital marketing from copywriting and content writing years ago, that fundamental skill set — writing — has proven invaluable over and over again. Digital tactics mean nothing if they aren't attached to great copy, and if you can produce feelings like dread or urgency with your ad text and web copy, you'll win every time.
---
Let's Get Started
Don't wait to launch your ad campaign, SEO strategy, or omni-channel effort – your competition certainly isn't. I'd love to hear from you and talk about marketing goals you have for your business.